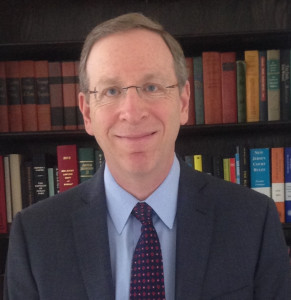 I am an attorney who is an expert in OPRA law. I offer training and consultation on OPRA issues, geared to the interests of New Jersey public officials.
I worked for over 30 years at the Division of Law of the New Jersey Attorney General's Office, representing state agencies in civil matters and handling the full range of legal issues that face government officials. I litigated in state and federal court and before administrative agencies, and argued hundreds of cases in the New Jersey Supreme Court and Appellate Division.
Beginning with the enactment of OPRA in 2001, I specialized in public records law. From 2001 to 2015, when I left the Attorney General's Office, I oversaw all OPRA legal advice and litigation for all state agencies, authorities, universities and colleges.
I counseled record custodians on a daily basis and worked with the Government Records Council in establishing its policies and procedures. I frequently presented training programs on OPRA requirements and legal issues for custodians, other public officials and attorneys. I also handled a large number of OPRA trial and appellate cases, including many of the landmark public records cases decided by the New Jersey Supreme Court and Appellate Division. In addition, I represented custodians in dozens of cases before the Government Records Council.
Representative OPRA cases handled:
Supreme Court
-Kovalcik v. Somerset County Prosecutor, 206 NJ 581 (2011)
-Burnett v. County of Bergen, 198 NJ 408 (2009)
-Education Law Center v. Dept. of Education, 198 NJ 274 (2009)
-Mason v. City of Hoboken, 196 NJ 51 (2008)
-NJDPM v. Dept. of Corrections, 185 NJ 137 (2005)
Appellate Division
-ACLU v. Div. of Criminal Justice, 435 NJ Super. 533 (App. Div. 2014)
-Ciesla v. Dept. of Health and Senior Services, 429 NJ Super. 127 (App. Div. 2012)
-Drinker v. Div. of Law, 421 NJ Super. 489 (App. Div. 2011)
-Paff v. Div. of Law, 412 NJ Super. 140 (App. Div. 2010)
-CWA v. Rousseau, 417 NJ Super. 341 (App. Div. 2010)